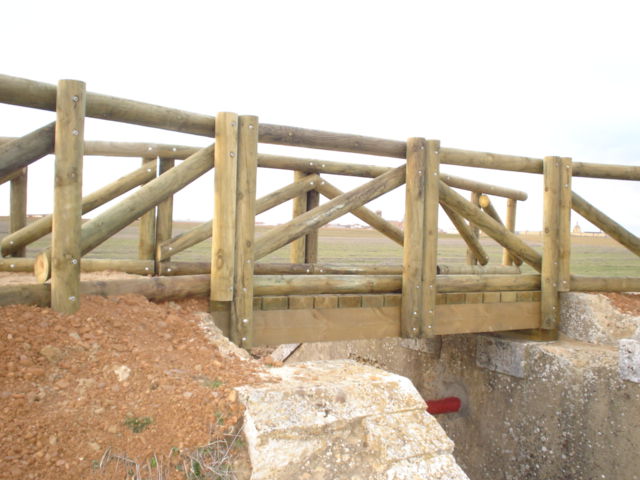 EXPERIENCE - QUALITY - COMMITMENT
En Activa Parques y Jardines carry out all types of enclosures and fences, wooden fences, fencing with livestock mesh, metal fences, etc.
Fencing and hunting enclosures.
Metallic fencing: ST meshes and electro welded
Wood Fences.
Benches, Bins, Pic-Nic Tables.
Planters, Covers Containers.
Pergolas, Gazebos, Porchs.
Bridges and Footbridges.
Poles, Stakes, Cylinders.
Ecological wooden sleepers.